BITTE MIT SAHNE! KUCHENBASAR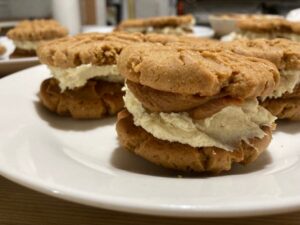 BITTE MIT SAHNE! KUCHENBASAR
at WIRWIR
On Sunday, March 13,
from 2pm onward,
project space WIRWIR invites to
BITTE MIT SAHNE! KUCHENBASAR
Stuttgarter Str. 56, 12059 Berlin-Neukölln,
a spontaneous fundraising event for Ukraine.
http://wirwir.org/
WIRWIR's cake table will be set with a range of homemade cakes, pies, or pastries starting at 2pm, until the cakes have been eaten. Miho and Øyvind will take part with custom baked Peanut Butter Banana-cream cookies!
The money raised will be donated to organizations that help refugees from Ukraine. The event supports the following organizations in their important work:
Artists at Risks / Berlin to Borders
You don't have to register, but it is a 3G event and a FFP2 mask is required.
Warm Greetings,
April, Adrian & Kathleen