Beat Audition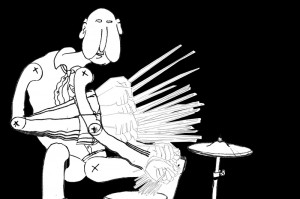 Smallroomevents present:
Øyvind Renberg "Beat Audition"
Animations, beats, jokes, poetry… wIth special appearance of Miho Shimizu's sausages and nuts by Adrian Schiesser.
Wednesday 28th March 2012
Door Opens at 19.40h
Starts at 20h
Event closes at 21.30h
Strassburgerstr 17 (bell Emblem)
Hinterhof, 3rd floor 10405 Berlin
Hope to see you there!
Oyvind.
Some of the animations were first shown at Oyvind's residency at Kurt Kurt in 2011.